Myofascial Release

Cranial Sacrial Therapy

Reiki

Neuro Muscular Therapy

Connective Tissue Thearpy

Sports Injury Recovery

Hypnosis
Your guide to transformational healing, let us help you address the root of the problem.
Pain is something I was forced to be familiar with. I was born with lordosis and suffered daily, but I wanted to improve the quality of life for myself and everyone else who might be struggling with pain to any degree. My passion pushed me to be of aid to our veterans by becoming licensed and certified for medical massage, specializing in Myofascial Release, Cranial Sacrial Therapy, and Reiki. To better suit our clientele we are optium insurance credited, guaranteeing those in need can get the help they've been searching for.
We alleviate pain and discomfort through the compassion and knowledge of our therapist.
Medical massage is there to heal both your mind, body, and spirit. Through our collective of highly skilled experts, we give you the wholistic healing you've desperately searched for.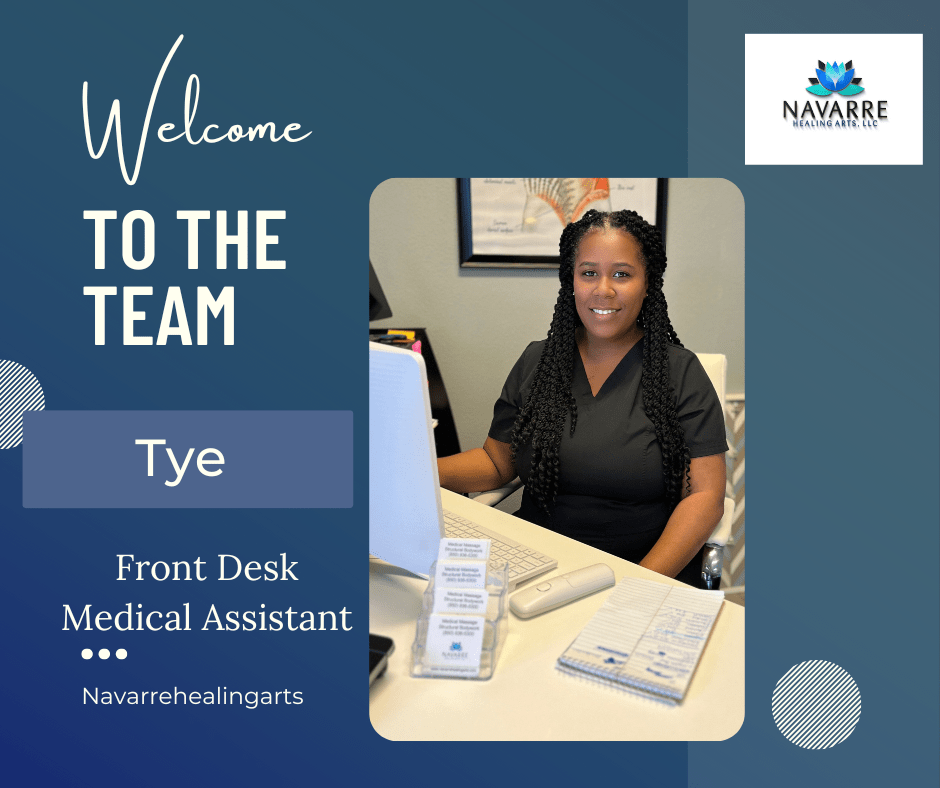 Tye
Front Desk Medical Assistant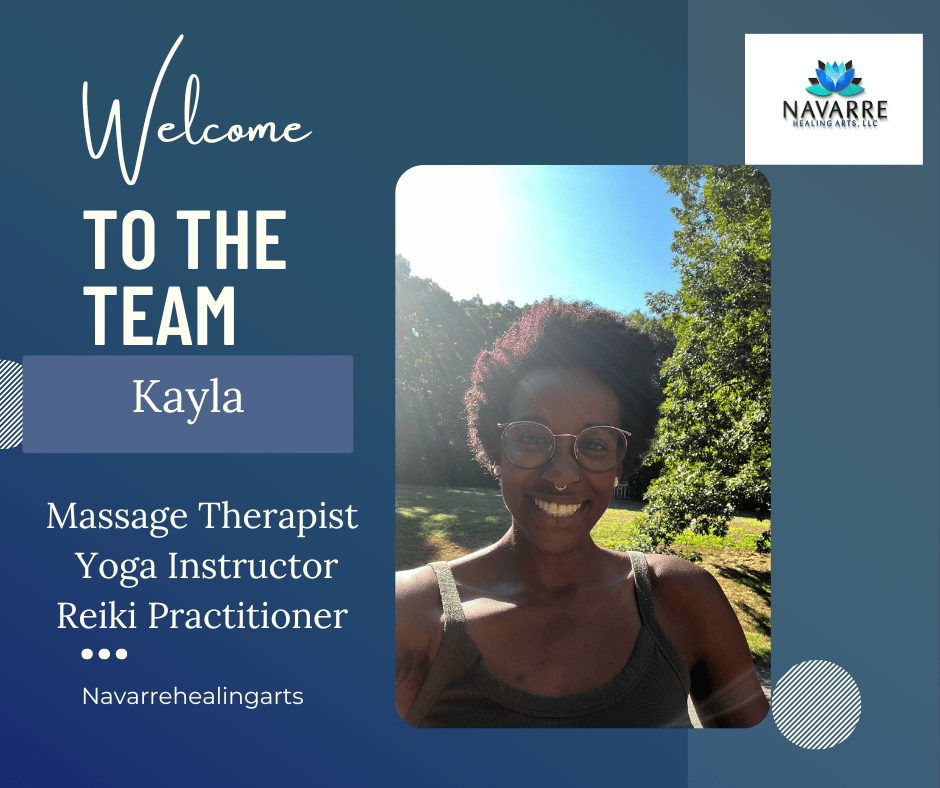 Kyla
Massage Therapist, Yoga Teacher, and Reiki Practitioner
Navarre Healing Arts, LLC
Oh my gosh I went here yesterday and Pearl is an absolute treasure. It's so warm and welcoming, super professional environment and incredible service. She made sure I was ultra comfortable and checked my consent three times (through consult write up and verbally twice). I can't wait to come back when my schedule allows!
As a disabled Veteran, I rely on massage therapy to (literally) keep me moving. When I relocated to Santa Rosa County in 2020, I was very concerned about leaving the massage therapist I had come to trust and love. Thankfully, Norma and her team of professionals were there to take great care of me. From the moment I walked into Navarre Healing Arts, I knew I was going to be in "good hands." The atmosphere is welcoming, calming, and clean. Ben has been my primary therapist, and that man has healing hands, for sure! Kudos to NHA for providing quality care for Veterans and the community at large. You won't be disappointed.
If you want a full service friendly comfortable cozy atmosphere but clean and awesome people this is the best place to go to get a massage very seldom do you have to wait and if you do you , your made comfortable . They accommodate every need . Norma Jean is onsite owner and always available to Any and all questions that you may have. This is not just a massage parlor she specializes and skin therapy alternate pain techniques and many more things had the best day of my life there
Lorre is absolutely amazing! The shop is so cute too. Couldn't recommend this place more.
My massage therapist was amazing. Very attentive asking a lot of questions to help make the best of my experience. I will definitely be going back
Your guide to transformational healing, let us help you address the root of the problem.
Contact us to get the best Massage Therapy services
Monday - Friday: 9am - 6pm
Saturday: 10am - 4pm
Sunday: Closed
Have a Question? Contact us using the form below.